Basingstoke Andover District Orienteers
- the orienteering club for North Hampshire

Breaking BADNews...
Crabtree Wessex Night League event
The Preliminary flier for our Wessex Night League event at War Memorial Park & Crabtree on 14th January is now available.
Middle Wallop Wessex Night League event
Results now available.
Kempshott Urban SEOUL event
Results and Routegadget now available.
Wessex Night League 2018/9
Fixtures here
World Masters
Anne Tynegate writes: "These were taken after the sprint final in Copenhagen - so we look less bedraggled than the ones taken after the forest events!
The events were excellent and John and I were both pleased to qualify for the "B" finals, rather than being in the bottom final, especially as most of the other competitors were Scandanavian, so serious competition!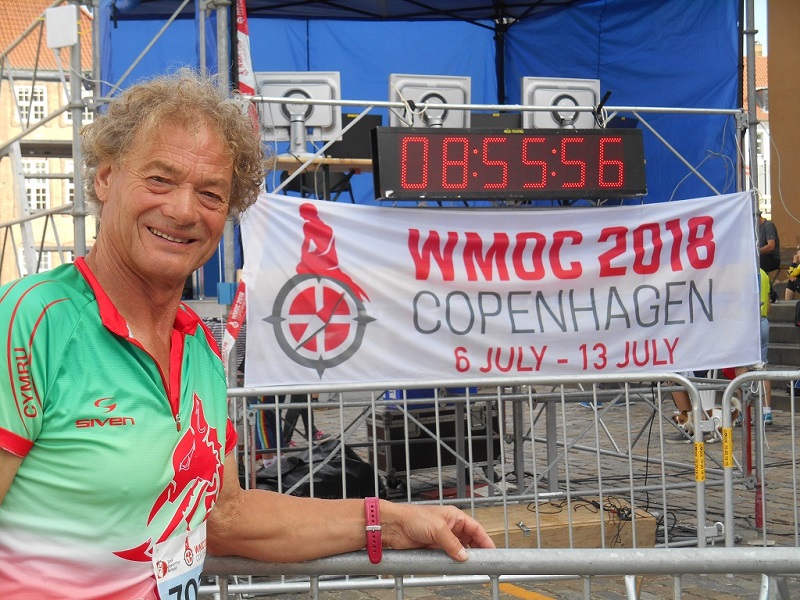 Wessex Night League 2017/8
Congratulations to Mike Frizzell (right) - runner-up to Chris Branford (left) in the Men's Handicap class.


---
About BADO
BADO is a relatively small club. Nevertheless, we aim to run several traditional Sunday events, and summer evening events each year

Click here for membership information.
What is Orienteering?
Orienteering is an exciting outdoor adventure sport which involves walking or running whilst navigating around a course using a detailed map and sometimes a compass. The aim is to navigate in sequence between a set of control points and decide the best route to complete the course in the quickest time. It does not matter how young, old or fit you are, as you can run, walk or jog the course and progress at your own pace.
Orienteering can take place anywhere from remote forest and countryside to urban parks and school playgrounds. It's a great sport for runners, joggers and walkers who want to improve their navigation skills or for anyone who loves the outdoors.

Watch this video and see ten reasons why orienteering is the best sport ever to get the idea.
Club Meetings
Club meetings are normally held on the second Wednesday of odd-numbered months at the Basingstoke Sports & Social Club.
The next meeting will be 9th January.
The BADlands
The circles indicate our main mapped areas. There are permanent courses at